Landscape Design & Installation
The Yard Post begins the design process by establishing your goals and determining your taste. We take site measurements, photos and notations of all existing features. We evaluate all aspects of the landscape allowing us to choose the exact plant material suitable for that particular area. Elements such as circulation patterns, drainage, and easements are taken into consideration. We focus on the most intriguing and beautiful characteristics of your property to create a plan that will increase functionality and curb appeal.
Before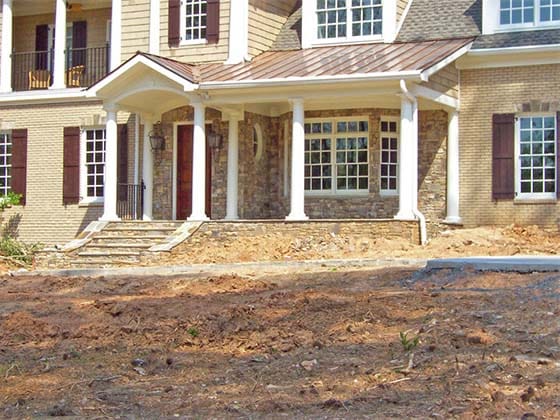 After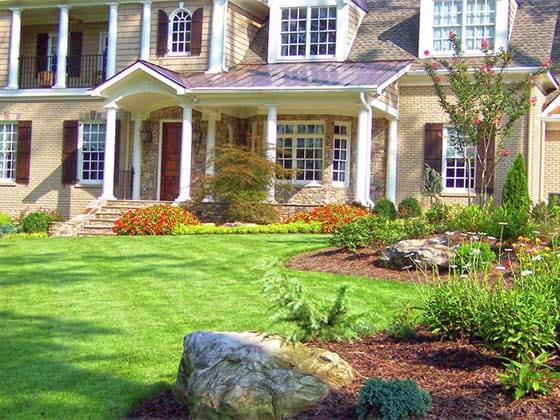 Garden Path
Our client requested access to the backyard for guests. This side yard's slope/erosion problem was solved with the construction of a retaining wall to raise and level the existing grade.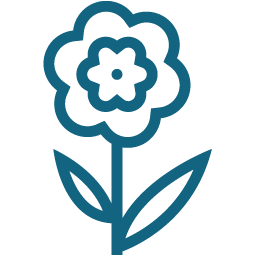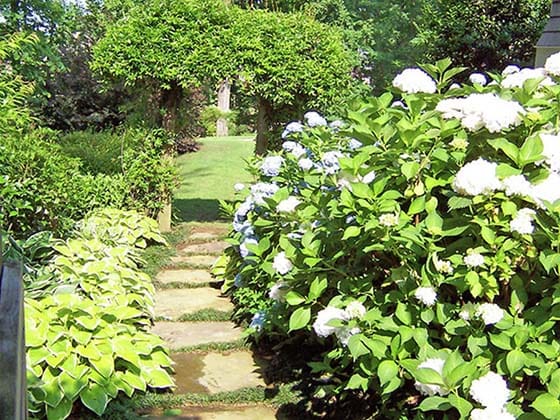 Plantings
Large fieldstone stepping stones were installed between lush, colorful plantings to provide our client's guests with a memorable garden stroll before entering the backyard.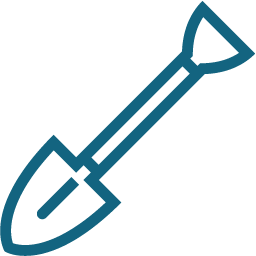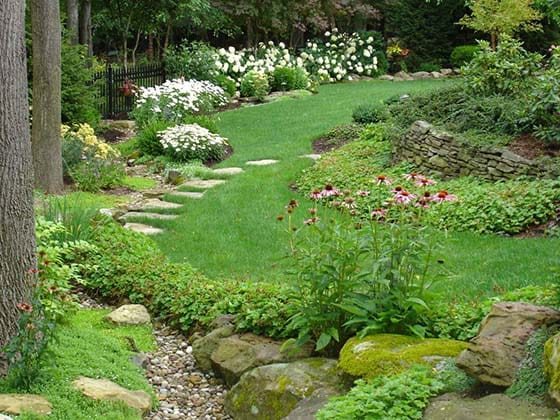 Shady Area
Our client's small side yard had to much shade which made growing grass next to impossible. A flagstone patio and shady plant material made for a functional and aesthetic solution.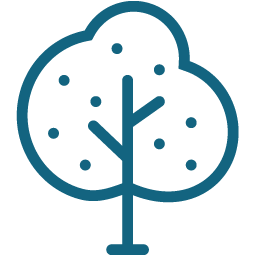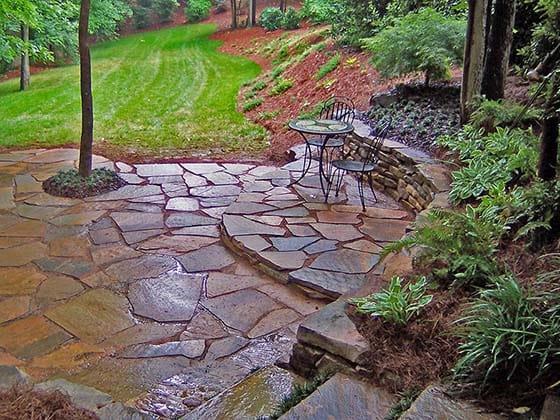 Beds & Borders
Planted beds and borders with a variety of colors and textures create bold lines enhancing the beauty of your home.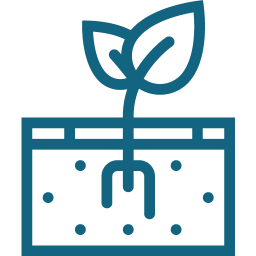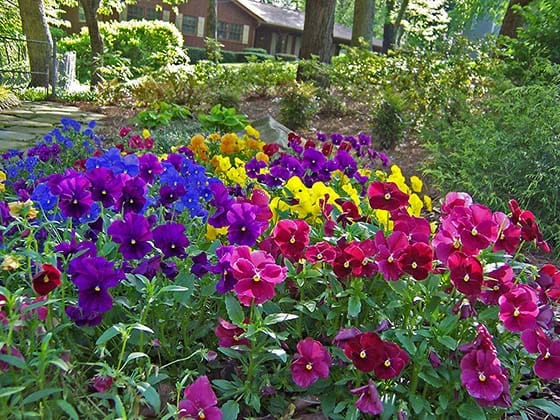 Eye Catching and Inviting

Through a variety of colors and textures a warm and inviting gathering space can easily be achieved. Attractive groundcovers, flowering shrubs, stacked stone, brightly colored shrubs and a cutleaf Japanese Maple make this yard more appealing.

A modern, yet timeless addition

Natural Stone is very popular in any landscape. It can be used as an accent, a focal point, a walking surface...the possibilities go on and on. In this example, Tennessee fieldstone is dry stacked to create an attractive turfline/planting bed border.

A solution for all seasons

Are you tired of trying to grow grass under a canopy of shade tree? We can create a lush look through the use of shade tolerate plantings.